The Missouri City Parks Foundation is a 501(c)(3) nonprofit corporation.  
Since 2016, the Foundation has supported Missouri City parks by providing funding from corporate grants and individual gifts.  
The Foundation has raised nearly $1,000,000 for Missouri City Parks.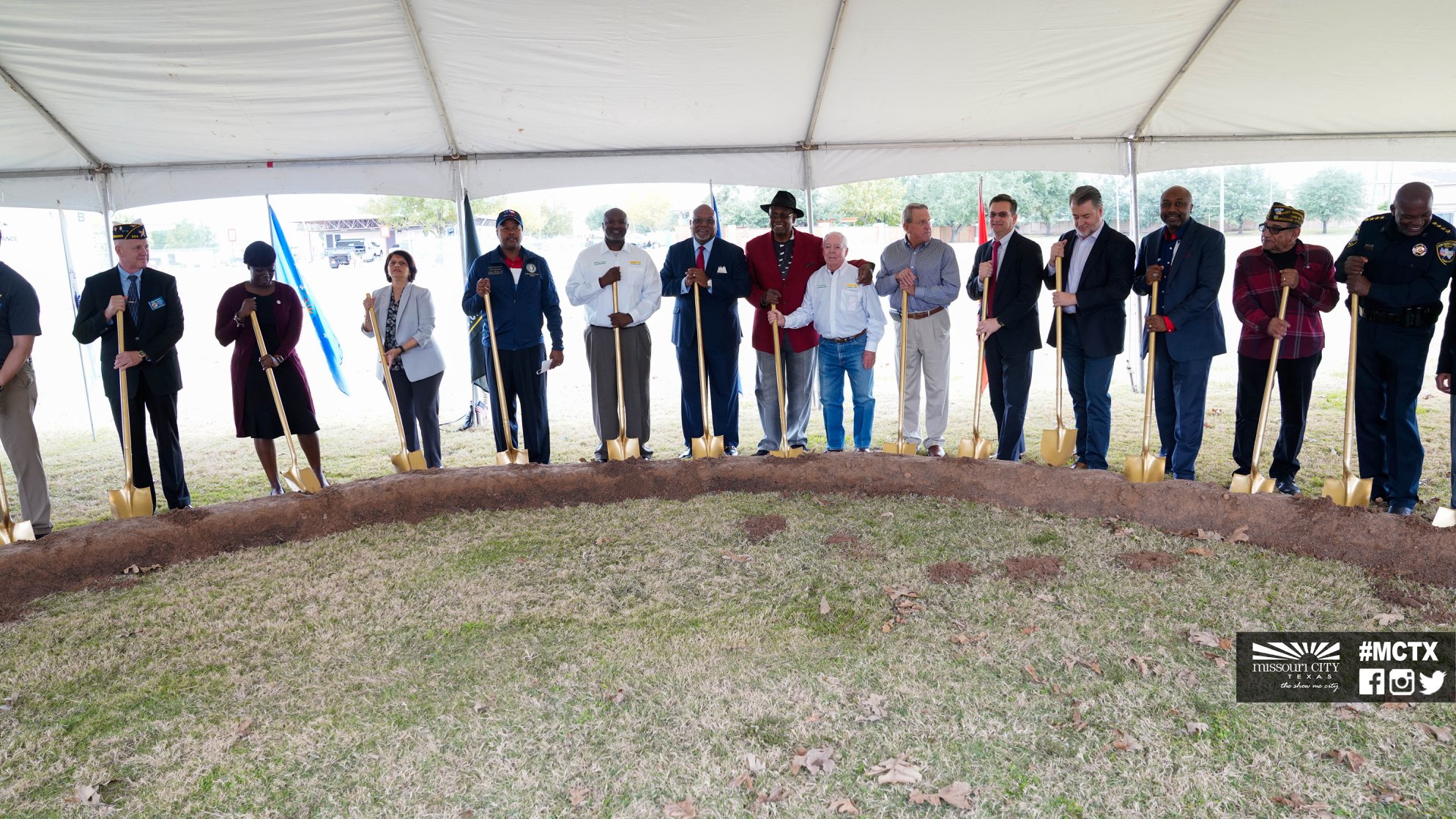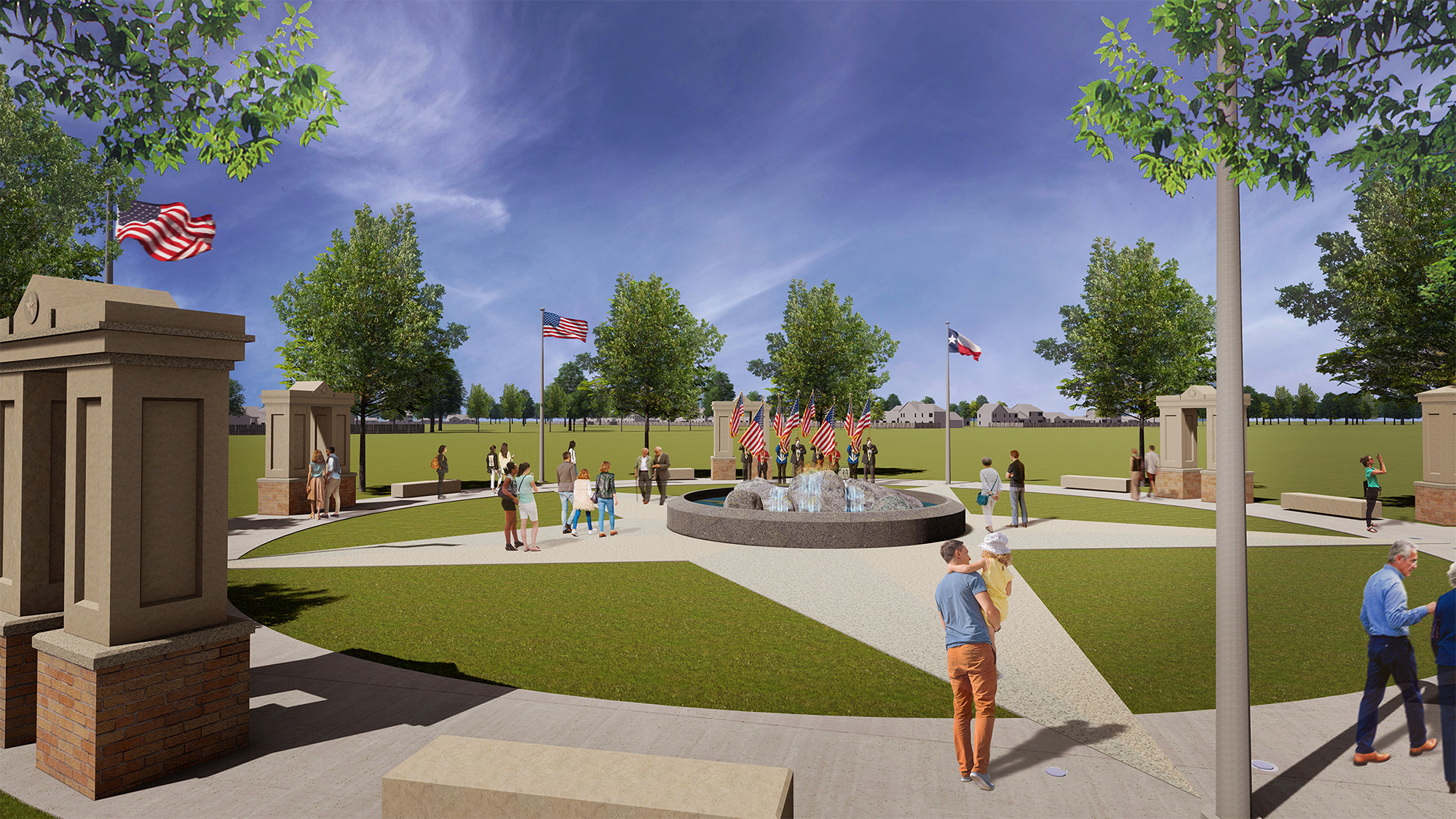 Passionate about parks for kids of every age, the Foundation facilitates public and private partnerships and investments to enhance community connectivity, open spaces, park development, to make Missouri City an even greater place to live, work and play.
The Foundation is organized exclusively for charitable and educational purposes allowed by law, including supporting the City in the City's acquisition, ownership, construction, development, improvement, operation, or maintenance or land, equipment and facilities owned or controlled by the City including land, facilities, equipment and activities for recreation, entertainment, sports, the arts, and similar activities that might benefit the citizens of the City. The Foundation focuses its efforts on encouraging persons, businesses, and corporations, to make contributions of funds, equipment or donations of real estate or other property of value, to the Foundation.
City of Missouri City Parks and Recreation
Director – Jason Mangum
Office Manager –
Staci Silva
President: 

Anthony J. Snipes
Veteran municipal administrator Anthony J. Snipes retired from public service through the Texas Municipal Retirement Service in March, 2020, with over 24 years of service.  In April, 2020, Anthony was hired as the Regional Director for Texas by the AIDS Healthcare Foundation (AHF), which is the world's largest HIV/AIDS nonprofit with an operating budget of approximately $2B providing treatment and advocacy regardless of ability to pay to 1.5M patients in 44 countries and 17 states.  He oversees all Texas operations.  Anthony also continues through his consulting practice to work with several entities, particularly in the areas of fund development plans, business development, and intergovernmental relations. The firm's goal is to help create long-term value and new business opportunities through facilitating partnerships, managing relationships and providing an extension to client's staff and executives. He previously served as City Manager of Missouri City, Texas, where he oversaw 354 full-time employees and a combined annual budget of more than $105 million. Before joining the 'Show Me City', Anthony was a municipal executive in different capacities for Dayton, OH; Fort Worth, TX and Austin, TX. The University of Houston recognized Anthony as one of the 2020 Public Officials of the Year.
Vice President: James Davidson Jr.
James Davidson is a Marketing Consultant in the financial services industry. His responsibilities include creating comprehensive engagement strategies that help people prepare for retirement and increase their financial literacy.  He is an active member of Alpha Phi Alpha Fraternity, Inc., serving the Xi Kappa Lambda Chapter as their Marketing Officer. He is a current board member of Missouri City TIRZ #3 and also served on the executive board for the Houston Area Urban League Young Professionals as a two term Civic Engagement Chair.   James is a proud alumnus of the Houston Black Leadership Institute, Leadership ISD and Fort Bend ISD Board Leadership Academy. His community commitments center around advocacy for equitable education, use of public spaces, civic engagement and youth mentorship.   James attended the University of Kentucky and received his Bachelor of Science degree in Communications. He also holds a Master of Arts degree in Public Administration from the University of Houston. He and his wife Ashley attend The Fort Bend Church. 
Treasurer: Alice Aanstoos
Alice Aanstoos has been a resident of Missouri City since 1994. In 2015, Alice retired from AT&T after more than 34 years of service. At retirement, Alice was Regional Vice President of External Affairs for AT&T, where she directed community activities, state and local lobbying efforts, and charitable giving in Houston and southeast Texas. Through her career, she managed every aspect of public affairs, including investor relations, media, lobbying, advertising and employee communications. She held leadership roles with AT&T in Missouri, Kansas and Texas.
Alice has served on the Missouri City Comprehensive Plan Advisory Committee, the focus of which was to engage the community in planning a future for Missouri City that strategically addressed economic and quality of life issues, and currently serves as Chairman of the Board of the University of Houston Hobby School of Public Affairs. She is the former Chairman of the Board of the Greater Houston Chapter of the American Red Cross and of Leadership Houston.  Previously, she served as a Director of Project GRAD, Communities in Schools, Career and Recovery Resources and other nonprofit organizations in the greater Houston area. She is a Senior Fellow of the American Leadership Forum, an inaugural member of the Center for Houston's Future and a graduate of the FBI Citizen's Academy.
Secretary: 

Debbie Poncik
Debbie Poncik worked at FBISD for 10 years as Associate Principal Secretary at Dulles Middle School.  She volunteers at MCAS, Landon Ridge Independent Living, St. Laurence Catholic Church, and Child Advocates of Fort Bend where she is CASA/GAL.  She has been involved in PTO's and several charities raising funds for over 26 years.  She is currently Office Manager with Furry Friend Pet Care.
E. Joyce Iyamu
E. Joyce Iyamu currently serves as City Attorney of the City of Missouri City, Texas. E. Joyce represents Missouri City on a variety of legal issues, including issues relating to public utilities, employment law, land use, economic development, contracts, and legislative affairs. Before joining the Legal Division of the City of Missouri City, E. Joyce drafted legislation as a staff attorney for the Texas Legislative Council and served as Legal Counsel and Committee Director for a Texas state senator. E. Joyce is a member of the College of the State Bar of Texas, the Texas City Attorneys Association, the Houston Bar Association, the Fort Bend County Bar Association, the Houston Area Municipal Attorneys Association, and Alpha Kappa Alpha Sorority Inc. E. Joyce has volunteered with various organizations, including the Houston Urban Debate League, the Julia F. Thompson Foundation, and Teach Texas of the Houston Bar Association. E. Joyce has been a Director on the Missouri City Parks Foundation board since its inception.
Tom S. Nichols
Tom S. Nichols is the founder of a small wholesale petroleum business. Tom has held numerous volunteer positions with Fort Bend Independent School District, the YMCA, Boy Scouts of America, Missouri City Green, and various Missouri City recreational organizations. Tom and his wife founded the Missouri City Memorial Tree Challenge to boost Missouri City's Memorial Tree Program which, to date, has planted almost 1,000 tress throughout Missouri City. Tom also created and funded the Mayor's Youth Commission Graduating Seniors Scholarship Program and donated the "Pursue Your Passion" public art sculpture by David Adickes and Taft McWhorter. Tom is also a sponsor of the Missouri City Police Officers Association and the First Tee Youth Golf Tournaments.
Julia Hardy
Julia Hardy is a Vice President and Branch Manager for Certainty Home Loans in Sugar Land, Texas.  She has been in the mortgage industry since 2002 and had received numerous awards, including four times as Loan Office of the Year and has been named an industry Five Star Professional every year since 2010.
Julia grew up in Port Arthur, Texas, where she graduated fifth in her class from Stephen F Austin High School.   She attended the University of Houston her freshman year before transferring to the University of Texas at Austin.  She graduated Cum Laude and received her Bachelor of Science in Advertising along with two minors in Math and Statistics. Julia worked her way through college waiting tables and still has a special place for students who want to go to college but cannot afford it.
Julia has been an active volunteer for many years and her organizations include Houston Livestock Show and Rodeo, Goody Girls Cooking Team, Fort Bend ARC, Women's Texas Golf Association, Quail Valley Proud and the Exchange Club of Missouri City.  Julia has one son and two grandchildren who also live in Missouri City.  She is a member at River Pointe Church in Missouri City.  She in an avid golfer and bowler and loves college football and professional baseball.
Contact Info

P.O. Box 353, Missouri City, Texas 77489

Phone: 281.403.8638

staci.silva@missouricitytx.gov