The Missouri City Parks Foundation is a 501(c)(3) nonprofit corporation formed in 2016. Missouri City Parks Foundation supports Missouri City parks by providing funding from corporate grants and individual gifts. To date, the Missouri City Parks Foundation has raised over $400,000 for Missouri City Parks.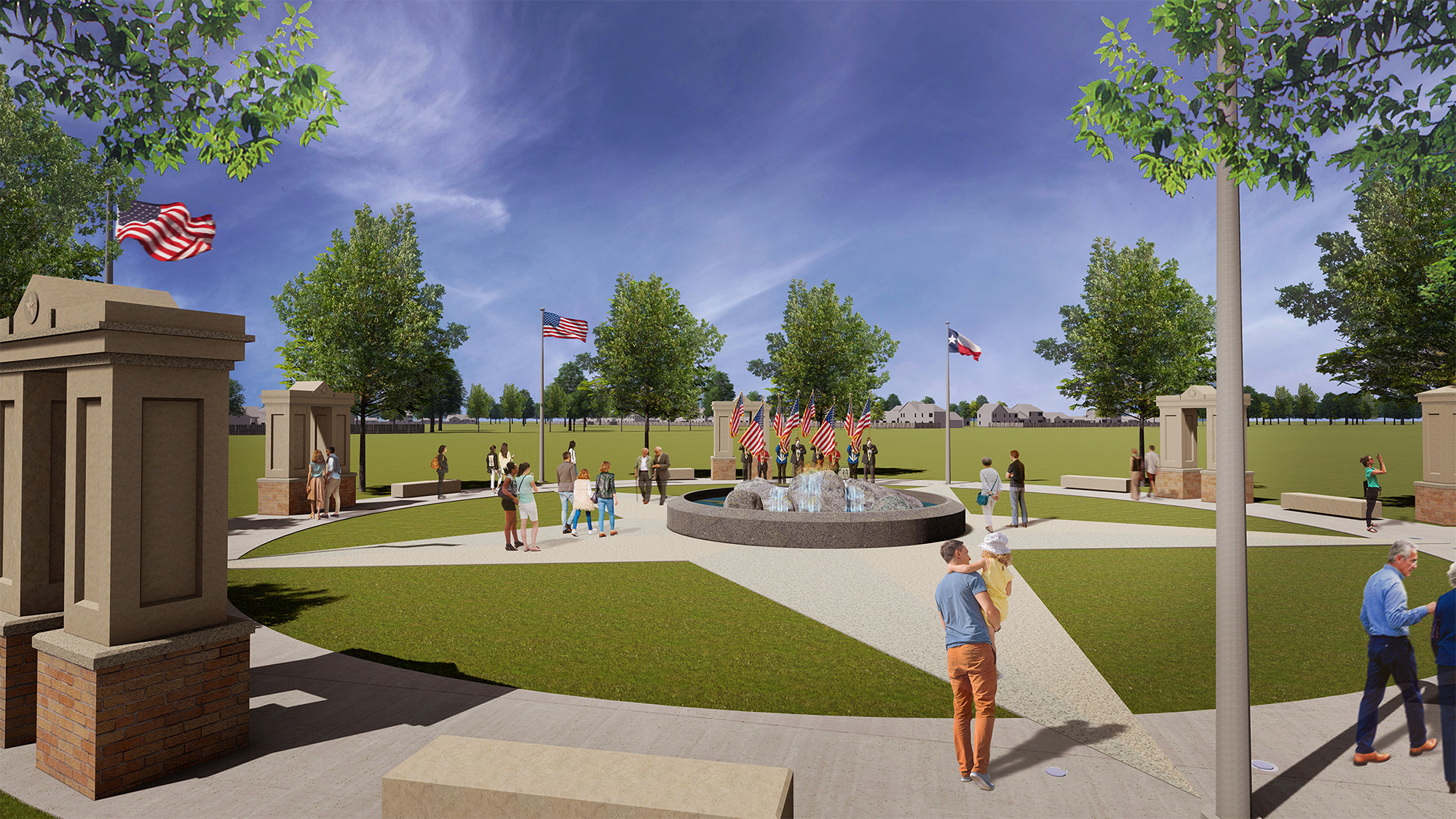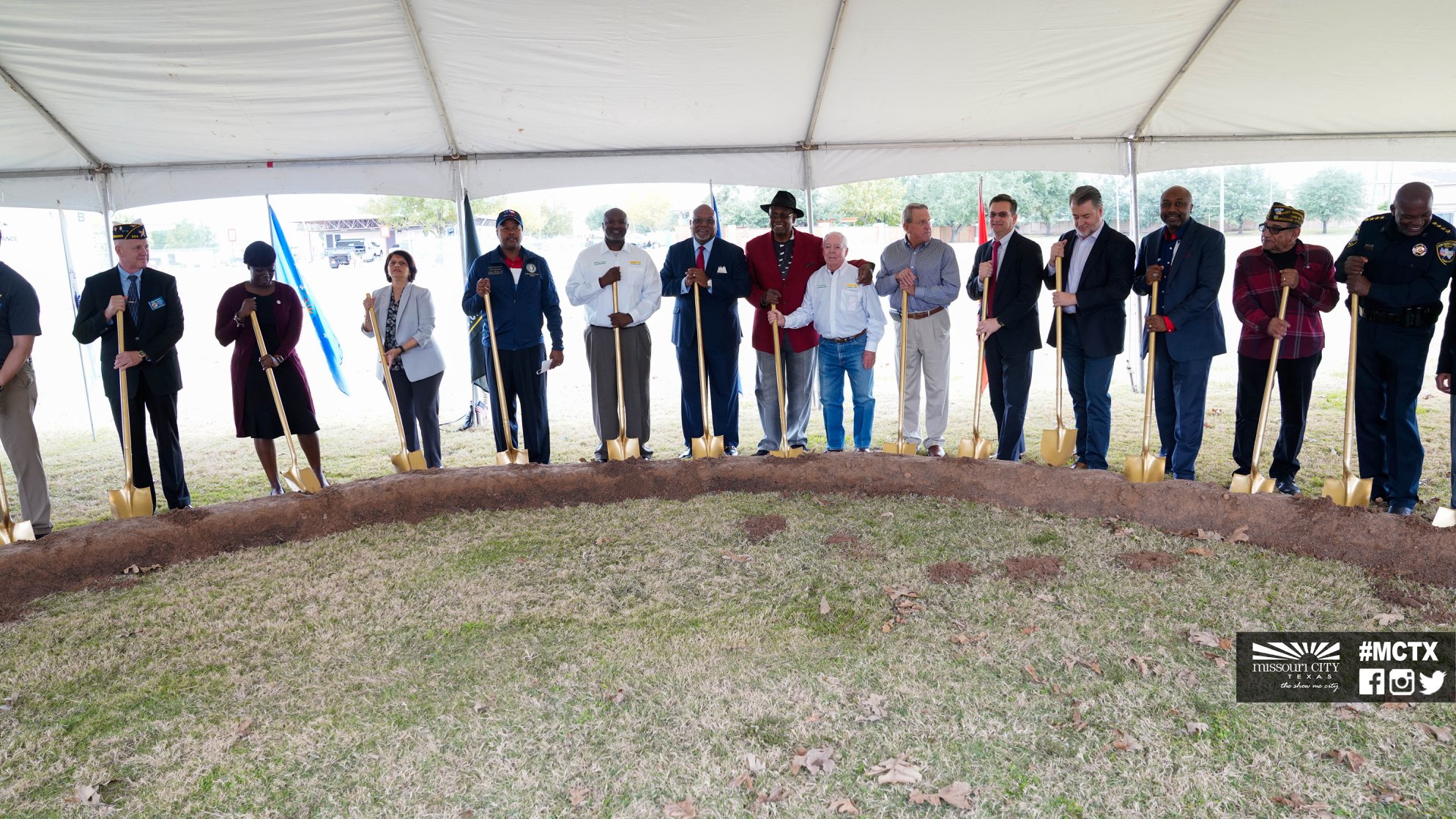 The Foundation provides fundraising for Missouri City parks. The Foundation's mission is as follows: To facilitate public and private partnerships and investments to enhance community connectivity, open spaces, and park development to make Missouri City an even greater place to live, work, and play.
Jason Mangum, City of Missouri City
Director of Parks and Recreation
Sydney Andrews, City of Missouri City
Administrative Assistant, Parks and Recreation Department
President: Bill Odle
Bill Odle is the President of TBG, a firm of visionary minds, reshaping raw space into livable places and altering land to become meaningful landscape architecture.  Bill joined TBG in 1995 after graduating from Oklahoma State and has contributed to TBG's growth and success in numerous ways over the past two-plus decades. After originally joining the firm's Austin studio, Bill served as TBG Houston's Managing Principal for 15 years before becoming Strategic Planning Director, which allowed him to chart and navigate a purposeful plan of action for TBG at the local office and firm-wide levels. He maintains robust involvement in professional and community-focused organizations such as Scenic Houston, as well as the Urban Land Institute, for which he serves in a leadership capacity at both the national and regional levels.
Vice President: James ("Jim") Browne
Jim Browne has spent over 40 years of his career in the administration and management of parks and recreation services and currently serves as the Director of Recreation Business Development and Planning for Brinkley Sargent Wiginton Architects.  Jim is the Past-President of the Texas Recreation & Parks Society, a Texas Recreation & Parks Society Dan Whitworth Fellow Award recipient, and a National Recreation & Parks Association "Gold Medal" Agency Director. Jim was instrumental in the formation of the Missouri City Parks Foundation and the Sugar Land Legacy Foundation. Jim currently serves as a member of the Texas Parks & Recreation Foundation Board of Directors.
Treasurer: Alice Aanstoos
Alice Aanstoos has been a resident of Missouri City since 1994. In 2015, Alice retired from AT&T after more than 34 years of service. At retirement, Alice was Regional Vice President of External Affairs for AT&T, where she directed community activities, state and local lobbying efforts, and charitable giving in Houston and southeast Texas. Through her career, she managed every aspect of public affairs, including investor relations, media, lobbying, advertising and employee communications. She held leadership roles with AT&T in Missouri, Kansas and Texas.
Alice has served on the Missouri City Comprehensive Plan Advisory Committee, the focus of which was to engage the community in planning a future for Missouri City that strategically addressed economic and quality of life issues, and currently serves as Chairman of the Board of the University of Houston Hobby School of Public Affairs. She is the former Chairman of the Board of the Greater Houston Chapter of the American Red Cross and of Leadership Houston.  Previously, she served as a Director of Project GRAD, Communities in Schools, Career and Recovery Resources and other nonprofit organizations in the greater Houston area. She is a Senior Fellow of the American Leadership Forum, an inaugural member of the Center for Houston's Future and a graduate of the FBI Citizen's Academy.
Secretary: Lisa Glen
Lisa Glen wrote the historical paper on the Freedom Tree and, along with Elsa Malakoff-Maxey, edited the Missouri City History Book, "A Pictorial Essay."  Lisa, a current resident of another city, was a Missouri City resident for over 35 years.  Lisa served as a member of the Missouri City Parks Board, the Community Development Advisory Committee, which makes recommendations relating to Missouri City's administration of the Community Development Block Grant program, and Missouri City 50th Anniversary Committee.  She was also the Public Relations Chair for Quail Valley Proud for over 15 years and was a Trustee of the Quail Valley Fund.  Lisa has been a Director on the Missouri City Parks Foundation board since its inception and though she resides in another city now, she says a part of her heart will always reside in Missouri City.
Adrienne Barker
A 27 year resident of Missouri City, Adrienne Barker currently serves professionally as the Museum Director of the Houston Museum of Natural Science at Sugar Land (HMNS) and George Observatory.  In this role, Adrienne helps plan new exhibits, oversees day-to-day operations and manages the overall HMNS science presence in Fort Bend County.  Adrienne has more than 30 years of experience in non-profit management and fundraising with the American Heart Association, Shriner's Hospitals for Children, the Houston Area Women's Center and MD Anderson Cancer Center among others.
Adrienne currently serves as the Vice President of Missouri City Management District 1 Board, is on the Executive Committee of the Sugar Land Cultural Arts Foundation, is a member of Lake Olympia Civic Association Architectural Control Committee, and Sustaining member of the Junior League of Houston and Fort Bend Junior Service League. Adrienne has been a Director on the Missouri City Parks Foundation board since its inception.
E. Joyce Iyamu
E. Joyce Iyamu currently serves as City Attorney of the City of Missouri City, Texas. E. Joyce represents Missouri City on a variety of legal issues, including issues relating to public utilities, employment law, land use, economic development, contracts, and legislative affairs. Before joining the Legal Division of the City of Missouri City, E. Joyce drafted legislation as a staff attorney for the Texas Legislative Council and served as Legal Counsel and Committee Director for a Texas state senator. E. Joyce is a member of the College of the State Bar of Texas, the Texas City Attorneys Association, the Houston Bar Association, the Fort Bend County Bar Association, the Houston Area Municipal Attorneys Association, and Alpha Kappa Alpha Sorority Inc. E. Joyce has volunteered with various organizations, including the Houston Urban Debate League, the Julia F. Thompson Foundation, and Teach Texas of the Houston Bar Association. E. Joyce has been a Director on the Missouri City Parks Foundation board since its inception.
Harry Johnson
Harry E. Johnson, Sr. has served as the City Attorney for Kendelton, Texas, and has taught at Texas Southern University in the Thurgood Marshall School of Law and School of Public Affairs. Harry led the Washington, D.C. Martin Luther King Memorial Foundation as President and CEO from 2002 until 2013. The MLK Memorial Foundation raised $127 million to complete a memorial honoring Martin Luther King, Jr. The memorial dedication was held on October 16, 2011, with the United States of America President, Vice President, members of the cabinet, congressional members and others in attendance. From 2001 to 2004, he served as National President of Alpha Phi Alpha Fraternity, Incorporated, the fraternity to which Dr. King belonged. While serving in this role, Johnson oversaw over 700 chapters located throughout the United States and abroad.  Harry is also the President of Creative Concourse Concessions, LLC an airport concessionaire business that partners with various entities to provide such services as Retail, Food & Beverage and Duty Free offerings. Harry has dedicated his free time to community groups and issues, such as voter registration, blood donations, HIV/AIDS, Boy Scouts of America and Big Brothers. He also serves on the AARP Foundation Board, The National Urban League Board and The March of Dimes Board.
Tom S. Nichols
Tom S. Nichols is the founder of a small wholesale petroleum business. Tom has held numerous volunteer positions with Fort Bend Independent School District, the YMCA, Boy Scouts of America, Missouri City Green, and various Missouri City recreational organizations. Tom and his wife founded the Missouri City Memorial Tree Challenge to boost Missouri City's Memorial Tree Program which, to date, has planted almost 1,000 tress throughout Missouri City. Tom also created and funded the Mayor's Youth Commission Graduating Seniors Scholarship Program and donated the "Pursue Your Passion" public art sculpture by David Adickes and Taft McWhorter. Tom is also a sponsor of the Missouri City Police Officers Association and the First Tee Youth Golf Tournaments.
Anthony J. Snipes
Veteran municipal administrator Anthony J. Snipes recently retired from public service through the Texas Municipal Retirement Service in February, 2020, with over 24 years of service.  Anthony continues through his consulting practice to work with several entities, particularly in the areas of fund development plans, business development, and intergovernmental relations. The firm's goal is to help create long-term value and new business opportunities through facilitating partnerships, managing relationships and providing an extension to client's staff and executives. He previously served as City Manager of Missouri City, Texas, where he oversaw 354 full-time employees and a combined annual budget of more than $105 million. Before joining the 'Show Me City', Anthony was a municipal executive in different capacities for Dayton, Ohio; Fort Worth, Texas and Austin, Texas. The University of Houston recently recognized Anthony as one of the 2020 Public Officials of the Year.
Contact Info

P.O. Box 353, Missouri City, Texas 77459

Phone: 281.403.8638

sydney.andrews@missouricitytx.gov